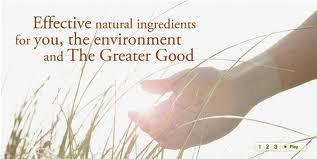 NATURAL CARE PRODUCTS
Gisborne New Zealand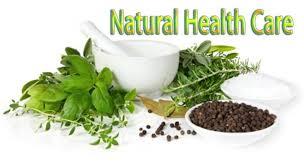 This site uses E-Commerce from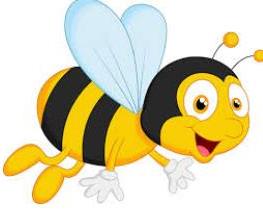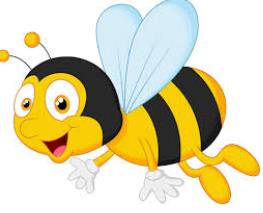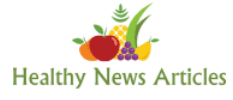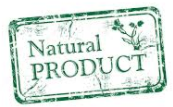 NO PAYPAL ACCOUNT REQUIRED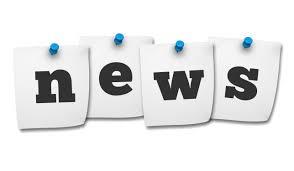 Price options

1 x Bottle @ $43.00
2 x Bottles @ $85.00
3 x Bottles @ $189.00


Plus freight of $10.00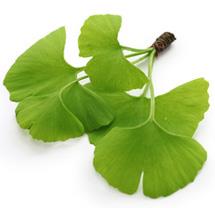 How long till I get my order?

NZ orders received before 2pm, usually arrive WITHIN 3 - 4 business days. Although there are sometimes exceptions. We do all we can to get you your order a quick as possible. International orders can take up to 21 days.
Statements made about specific vitamins, supplements, procedures or other items sold on or through this website have not been evaluated by NCP, New Zealand Medicines and Medical Devices Safety Authority (MedSafe) or the United States Food and Drug Administration. They are not intended to diagnose, treat, cure or prevent disease. The information provided on this site is for informational purposes only. As always, please consult with a licensed doctor or physician before starting any diet, exercise or supplement program, before taking any vitamin or medication, or if you have or suspect you might have a problem.
NOTE: ANY NUTRITIONAL SUGGESTIONS PROVIDED ON THIS WEBSITE SHOULD NOT BE TAKEN AS MEDICAL ADVICE
Ginkgo Biloba x 1 Bottle $43.00
Ginkgo Biloba x 2 Bottles $85.00
Ginkgo Biloba x 3 Bottles $189.00
IF this is the ONLY ITEM YOU ARE PURCHASING AS A ONE OFF PURCHASE you can PAYNOW directly into my Paypal account - Click on the BUY NOW Paypal button below.
Or Continue for MULTIPLE items to purchase by using the ADD TO CART Button per item
you can check your CART by clicking the VIEW CART button at any time on any page.
Ginkgo Biloba is often used for memory problems, dementia, multiple sclerosis, tinnitus, circulation problems and vision.
Ginkgo biloba comes from the ginkgo tree, one of the heartiest and oldest trees around. The ginkgo tree has existed unchanged for more than 150 million years. Ginkgo biloba, commonly known as ginkgo or gingko, also known as the ginkgo tree or the maidenhair tree, is the only living species in the division Ginkgophyta, all others being extinct.

It is found in fossils dating back 270 million yearsThanks to modern science we can extract the Phytochemicals from the ginkgo leaves, and provide them to consumers in an easy to take standardized dose.

Each of our capsules contain a 120mg dose, of Ginko Biloba extracted to 24% Ginkgo flavone glycosides, and 6% terpene lactones, to give you the most potent extraction in a single daily dose.

Ginkgo biloba is often used for memory problems, dementia, multiple sclerosis, tinnitus, circulation problems, vision, hearing, sexual dysfunction, premenstrual syndrome,
dizziness, and vertigo.

There is evidence indicating that ginkgo is effective in treating Alzheimer's
dementia, and is already widely used in Europe, by doctors for treating dementia.
How do i take it and how long for?

It depends on what you are taking it for, and how severe the problem is.
Usually you would start with 2 capsules per day for the first week, then lower
your dose to 1 capsule daily, and stop once your ailment has been managed.

Alzheimer or dementia sufferers should take a higher dose of 2 everyday for at least 26 weeks.

What are the ingredients?

Each capsule contains: Ginkgo biloba extract 120mg (24% Ginkgo flavone glycosides, and 6% terpene lactones), which has been extracted from the leaves.

Are there any drug interactions?

As with any dietary supplement, care is needed to prevent interactions with other drugs, to avoid adverse effects.
You should not take ginkgo if you are on anticoagulants, or SSRI and MAOI antidepressants. if you are taking medication check with your doctor first.

Are there any side effects?

Possible side effects of ginkgo biloba include: Nausea, Diarrhea, Dizziness, Headaches, Stomach ache, Restlessness, Vomiting.
If you experience any sideeffects stop taking and consult your doctor.

Do I need a prescription?

No. You do not need any prescription, or doctors visits to purchase Ginkgo.
However, if you are on medication or suffering any serious health issues check with your doctor first.
Is it Guaranteed?

Yes.
If in the unlikely event you are not 100% satisfied with the results of any of our products you may return them within 10 days of purchase, and we will cheerfully issue a full refund (less any shipping fees) on any number of unopened bottles. Please contact us for return instructions.
Is Ginkgo biloba good for memory?

Ginkgo biloba has been used in traditional Chinese medicine for thousands of years, and today it is one of the most popular herbal supplements, widely advertised as an antioxidant that helps prevent memory loss and dementia.
A single ginkgo tree can live as long as 1,000 years although one Daoist temple in Chinese claims a tree in its courtyard is about 10,000 years old. And in 1945 six of the trees are said to have survived in Hiroshima in the devastated area around the impact of the atom bomb.

The medicinal history of ginkgo is also long. Chinese records are believed to mention using the leaves as far back as 2800 BC to improve blood circulation and lung function. Fifteenth century records mention the use of the leaves for skin wounds and diarrhea.

Scientists have identified more than 40 components in ginkgo. So far only two - flavonoids and terpenoids - seem to have medicinal properties. Flavonoids are plant-based antioxidants that have been shown to protect the nerves, heart muscle, blood vessels, and retina from damage. Terpenoids (such as ginkgolides) are known to improve blood flow.
Ginkgo Biloba - Cognitive Function
Results may vary from person to person

PRICES AND SPECIFICATIONS SUBJECT TO CHANGE WITHOUT NOTICE
Contact Options
Phone: 06 - 867 2667
Fax: 06 - 867 2668

Mobile:
Ian 027 - 258 8879

E-mail:
General Enquiries: Ian@naturalcareproducts.nz
273 Gladstone Road
GISBORNE 4010
NEW ZEALAND